Murder Mystery at Evergreen - Ticket (Individual)
MMETI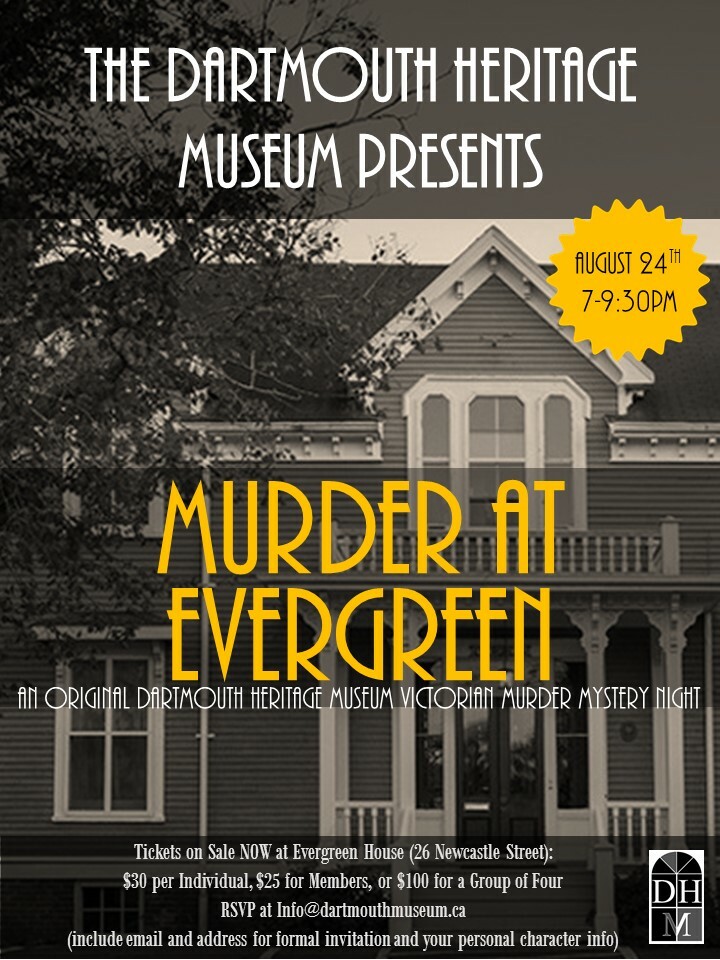 Ticket for an individual seat at Evergreen House's first Murder Mystery Event!
The event will take place August 24th from 7pm until 9:30pm at Evergreen House, 26 Newcastle Street, Dartmouth.
This will include High Tea, a unique character, and a chance to solve the crime of the evening!
Those who RSVP's before August 9th will receive a calling card invitation in the mail, along with an individualised role.

PLEASE NOTE: You will be required to fill out a short questionnaire for your character in the event before the
invitation is sent.